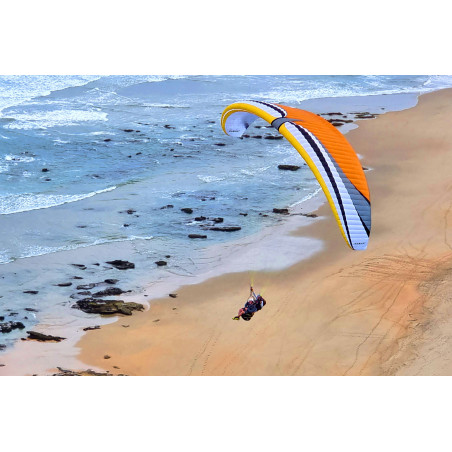  
Pasha 7
The Pasha 7 was developed for pilots who appreciate a perfect working tool, it doesn't matter if you're a commercial pilot or a pilot focused on cross-country flights.
With this toy it is pleasure to share the beauty of flying.
A clean leading edge is aided by the use of nitinol rods.
Continuous inflation, easy rise into position for launch.
Damping prevents any tendency for overshooting – stabilising over the pilot's head.
Low sensitivity to crosswinds –retains stability over the pilot's head.
Good buoyancy at slow speed during take-off on flat launch sites.
No customer reviews for the moment.