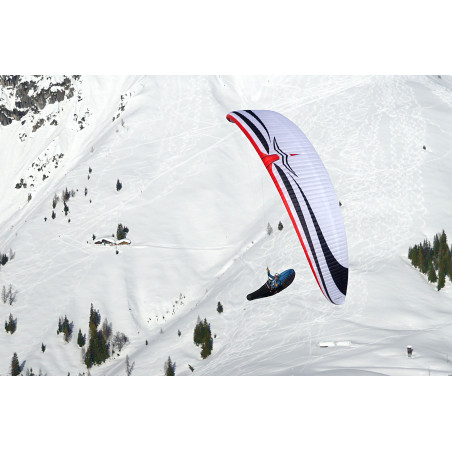  
Magus
The MAGUS is a modern two-liner glider, for experienced and skilled pilots. When designing gliders, the priority for R&D team is maximum performance combined with comfort on board. Although the MAGUS is the cutting edge glider with high aspect ratio, we are convinced the MAGUS will delight the pilot with this philosophy.
Flying it
better, safer, faster… ? ...... The MAGUS delivers excellent performance through the whole speed range. The penetration against the wind is exceptional. Like by Eden 7 the leading edge of the MAGUS is using negative shaping and is combined with RFE system on panels (additional rod reinforcement in center of panel). This technology is eliminating leading edge deformations at high speeds and  provide extra performance and helps to overall stability. The benefit of this technology is increased glide and higher stability in accelerated flight.
No customer reviews for the moment.